Sandra Grey
Ring name
Sandra
First Appearance
A Tango With Fandango
Last Appearance
Twin Leaks
Left the show?
Yes



Sanda Gray is a former Seamstress for World Wrestling Entertainment and she used to be a recurring cast member in the show. Sandra commonly appeared when the Divas needed help with their ring attires.
Gray left the WWE in May after working with the company since the late 90's.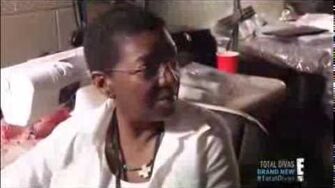 Ad blocker interference detected!
Wikia is a free-to-use site that makes money from advertising. We have a modified experience for viewers using ad blockers

Wikia is not accessible if you've made further modifications. Remove the custom ad blocker rule(s) and the page will load as expected.